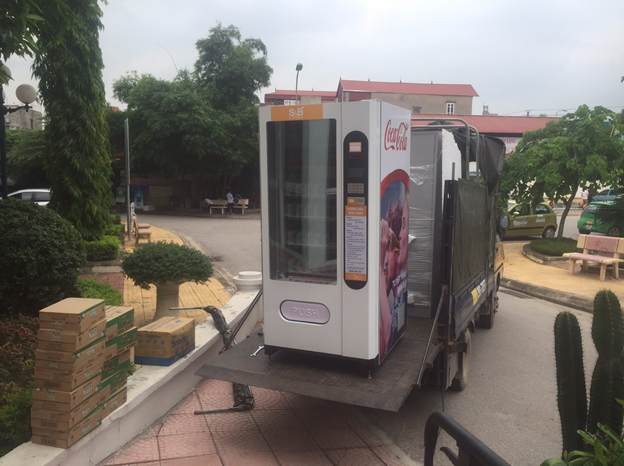 With the desire to provide the best vending machine service in Vietnam to the people of Bac Giang, in June 2017, ICP, with the automatic retail system S&B opening the system in Bac Giang – This means that Bac Giang is the 10th province to have an S&B presence. The first machine was installed at Bac Giang Provincial General Hospital, Bac Giang Obstetrics Hospital, Bac Giang Garment Company, Bac Giang Vocational College.
After that, S&B quickly deployed and installed in Bac Giang province. Through infrastructure deployed in Bac Giang, S&B also wishes to contribute to Bac Giang market a completely new, modern, convenient and civilized sales channel.
S&B brings the experience to the people and directs to a completely new retail channel.
With the expansion of the area over 10 provinces, it promises a fast and strong development of S&B in the nearest time, expanding the market across the country.