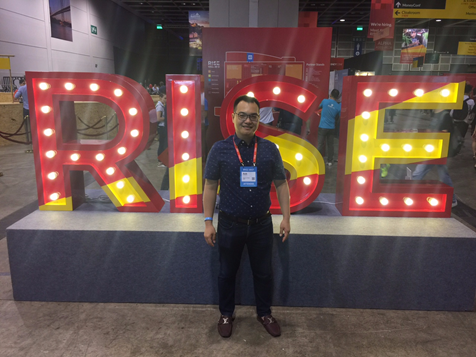 On July 11, 2017, 14,281 people in 90 countries around the world came to Hong Kong to attend RISE 2017, the gathering place of famous startups in the world and Asia.
The seminar is a place to exchange and share experiences of leading startups in the world and get great attention and attention with a large number of participating countries such as: Brazil, Canada, China, France, India, Indonesia, Japan, Malaysia, Philippines, Singapore, Korea, Thailand, USA, UK, Vietnam, … and ICP is very honored to be a guest to attend RISE this time.
Attending the seminar, there were 240 famous speakers to present, exchange, share experiences and Q&A with the guests. Prominent ones such as Gary Vaynerchuk; Joe Tsai, vice president of Alibaba Group; Razer's CEO Min-Liang Tan, Stripe co-founder John Collison.
Besides, there are 400 leading investors in the world such as managing partner of GGV Capital Mr. Hans Tung, CEO Zhenfund Anna Fang, CEO Presence Capital Mr. Phil Chen,….
RISE is also a gathering place to meet the world's top investors and hedge funds such as Arbor Ventures, Goldman Sachs and Naspers.
The event was the focus of attention and great attention of 365 media companies in the world: CNBC, Reuters, Bloomberg, CNN, China Daily and Xinhua, …
Attending RISE Hong Kong 2017 is a great opportunity for ICP to meet famous startups and investment funds, to share, learn experiences with investors and seek investment opportunities from major funds in the world. This is also a step forward to help bring ICP's image to international friends.