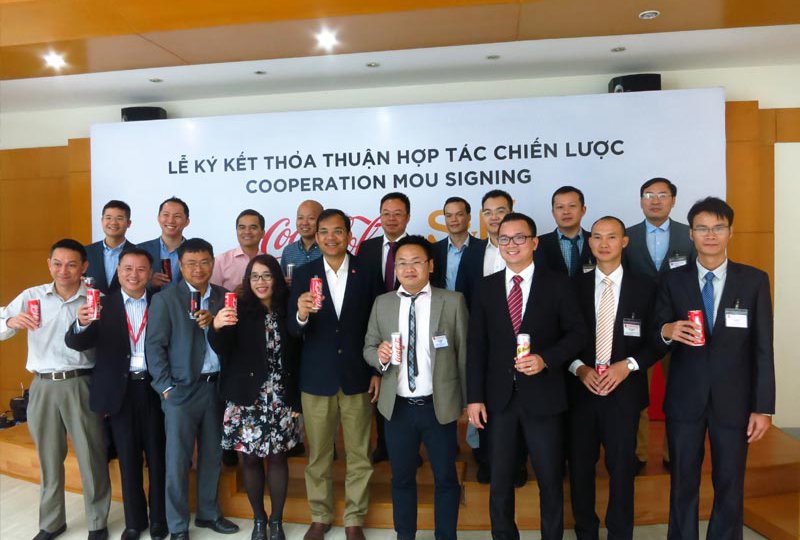 ON JANUARY 10, THE INTERNATIONAL CONSUMER PRODUCT INVESTMENT JOINT STOCK COMPANY (ICP) AND THE VIETNAM COCA COLA COMPANY (PART OF THE COCA COLA GROUP) OFFICIALLY SIGNED A STRATEGIC COOPERATION AGREEMENT ON THE DEVELOPMENT OF AUTOMATED RETAIL INFRASTRUCTURE SYSTEMS THROUGHOUT THE TERRITORY OF VIETNAM.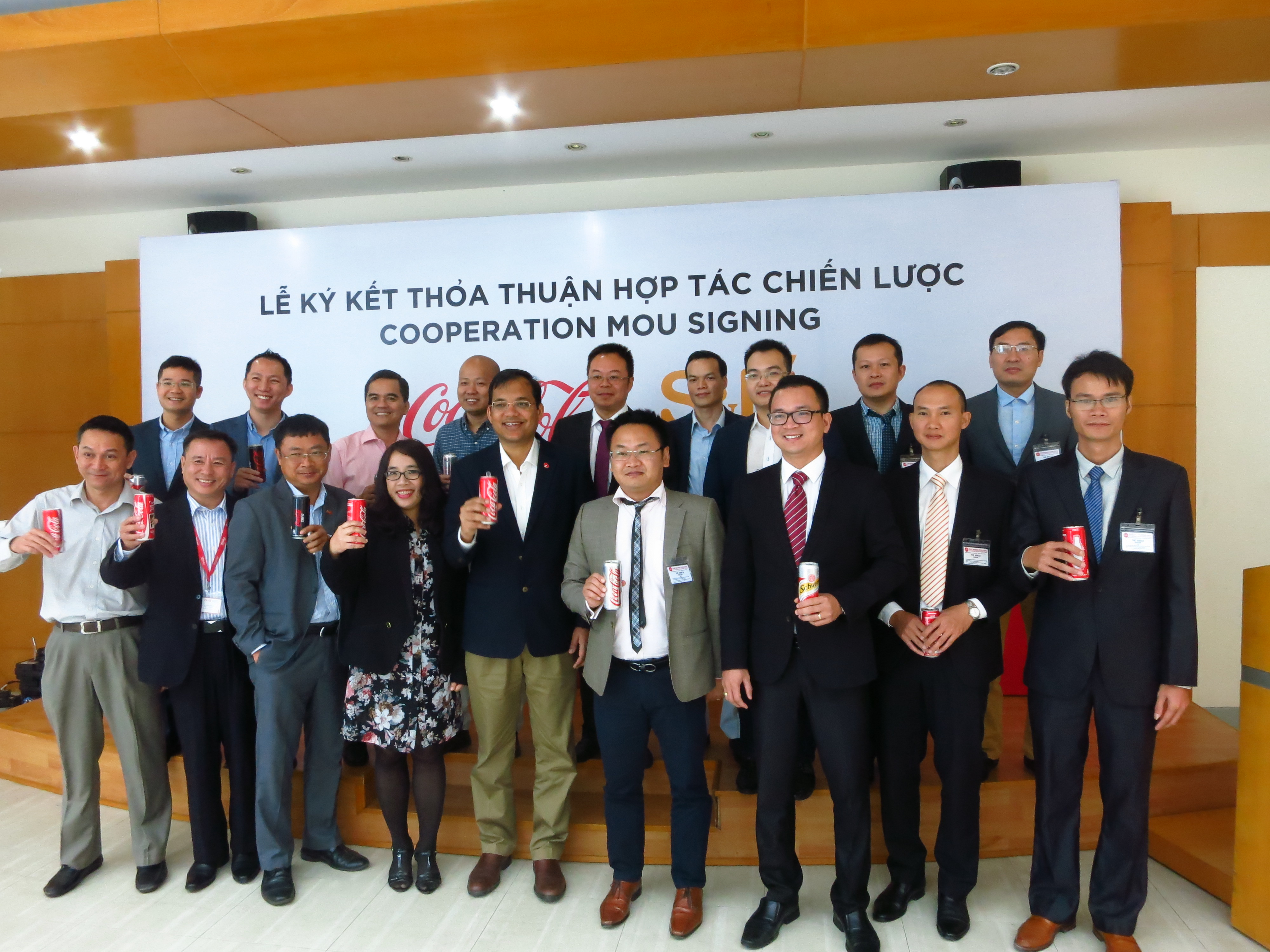 Accordingly, the two sides committed to comprehensive cooperation in bringing Coca Cola's products into the automatic retail infrastructure system with the brand Select & Buy (S&B) of the International Consumer Product Investment Joint Stock Company (ICP) nationwide with the aim of improving brand value as well as product quality of Coca Cola and S&B.
"The event of signing a strategic cooperation agreement between the two companies today is an important basis for a long-term sustainable cooperation between the two companies, in line with the development trend and above all to meet the requirements of current socio-economic development", Mr. Nguyen Bao Quoc – General Director of ICP shared.
"This is an important milestone in the comprehensive cooperation and development between the two companies. During the cooperation agreement, Coca Cola will always accompany ICP to bring Vietnamese consumers the experience of Coca Cola products through automatic S&B outlets installed throughout Vietnam ", said Sanket Ray – General Director of Coca Cola Vietnam Company.
Coca Cola Vietnam currently has factories located in Ho Chi Minh City, Da Nang and Hanoi with about 2,500 employees, of which more than 99% are Vietnamese. Coca Cola's beverage brands in Vietnam include Coca Cola, Coca Cola Light, Coke Zero, Sprite, Fanta, Minute Maid Nutriboost, Minute Maid Teppy, Schweppes, Dasani and Aquarius.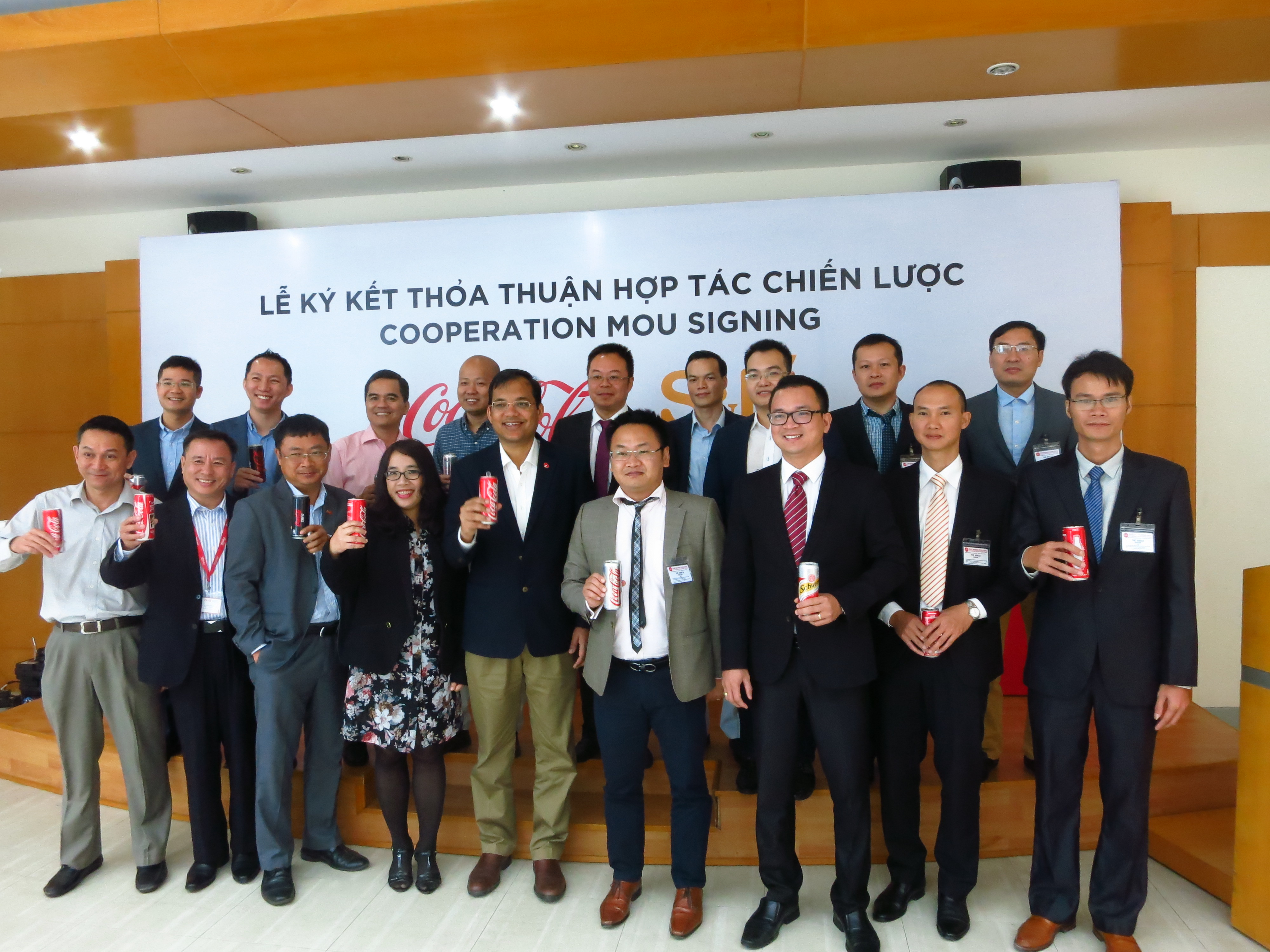 International Consumer Product Investment Joint Stock Company (ICP) owns and operates automatic retail infrastructure spanning all three regions of the North, Mid and South Sides with the brand name of the system as S&B (Select and Buy).
ICP's mission is to create the highest value of convenience for Vietnamese people in modern consumption, at the same time bring rich experiences of new buying styles and maximizing utility on the platform of advanced technology.
In a short time of establishment and development of the system, up to now, ICP has built infrastructures of locations in hospitals, schools and industrial parks spreading across the North, Mid and South Sides.
In addition, the company is now a diversified distributor of FMCG products with brands and reputations in the market, including many major strategic partners such as CocaCola, Ajinomoto, Tan Tan Group, Quang Ngai Sugar Joint Stock Company, Nestle….
Through automated retail infrastructure, ICP commits consumers to easily and conveniently access products – products manufactured by businesses – directly reach consumers with guaranteed quality, preserved in the best temperature and environmental conditions.
According to: Nguoi dong hanh./.