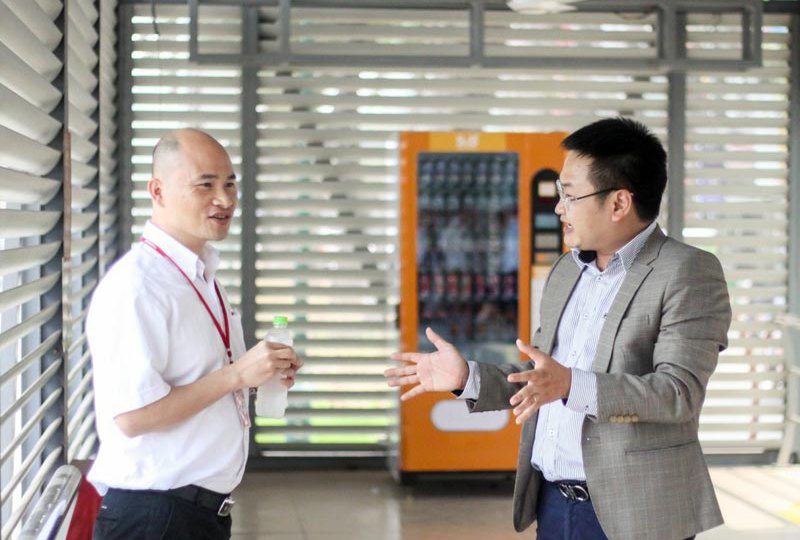 The first BRT bus route in Hanoi has a length of about 14.7 km, with 21 shelters (12 shelters 4m and 9 shelters 5m), 01 freight station for Kim Ma bus station, 01 Yen Nghia terminal , 04 pedestrian bridges to access to the shelter and 01 repair and maintenance station in Yen Nghia bus station.
In order to provide utilities and vending services for bus passengers, contribute to improving the service image quality for the BRT bus route with the people of the capital, on March 1, 2017 International Consumer Product Joint Stock Company ICP with Hanoi BRT Bus Rapid Transit Enterprise signed a contract to install 25 vending machines at 23 bus stops on Yen Nghia – Kim Ma route. Each of these vending plants only occupies an area of ​​about 1m2 – a very small part of the waiting room but contains up to 300 bottles of water of different types. The beverages in the shop are mainly in denominations of 5,000 and 10,000 VND, stored at a temperature of about 5 degrees Celsius. Thanks to these machines, passengers can easily buy and carry drinking water at affordable prices.
The way to buy products through this vending machine is also quite simple. Customers only need to put money into the machine, then press the product code of their choice and after a while, the product that the customer has chosen will fall into the gap below, then just take the product they bought and use.
In addition, the system of S&B vending machines now has the function of returning excess money and integrating card payment to bring benefits to users.